This once-in-a-lifetime pandemic has had us dealing with unexpected losses, being care-givers, battling uncertainties & anxieties and managing those blurring lines between work & life and trying to figure out that balance.
For an organization, these changing realities of employees calls for a closer examination of the support structures in place for their team.
Here's how the People Function stepped up to address employee concerns:
A.     Dedicated COVID Helpline
Rapid response team of volunteers from Admin & HR Teams to assist employees for any COVID-related emergencies – ranging from doctor-on-call support to assisting in procurement of oxymeters & oxygen concentrators for those affected to hospital bed booking

---
B.     Tele-Consultation Support
With reluctance kicking in to visit health centers, comprehensive health check-ups and care for other non-critical, lifestyle diseases has taken a back seat. This led to the launch of a company-sponsored tele-consultation support 24*7 for employees and their family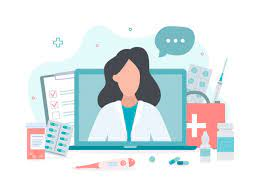 ---
C.     Vaccination
With vaccination emerging as a key shield to strengthen the fight against pandemic, awareness campaigns were initiated in early April org-wide via the "This Is Our Shot" campaign.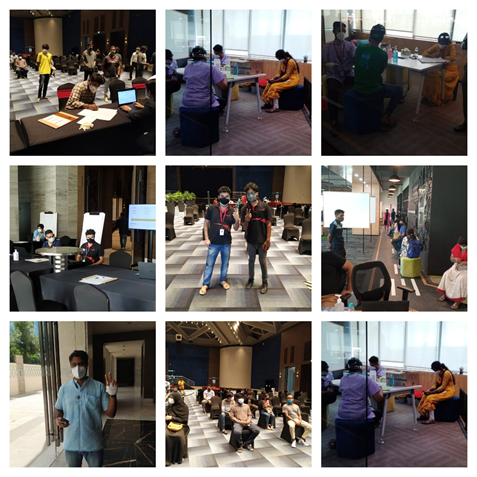 In major cities, tie-ups with hospitals were explored to ensure access for not only our team members but also our customers including truck drivers.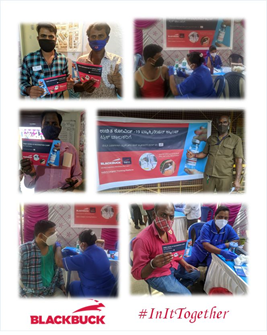 Parallely, recognizing that people managers are key influencers who can be leveraged to encourage employees especially in junior levels to overcome hesitancy to vaccine and be sensitized on the need for protection, people managers are looped in to ensure a safe, vaccinated team.
---
D.     COVID Suraksha Campaign
We power 30% of the trucks running on our National Highways and playing a critical role in the logistics sector, the backbone of India Inc. Even as we continued to work during the pandemic, for our on-ground team members, it was critical that they go out and work on the field to get the economy moving.
A comprehensive assistance package was designed keeping these COVID warriors in mind – COVID Suraksha program.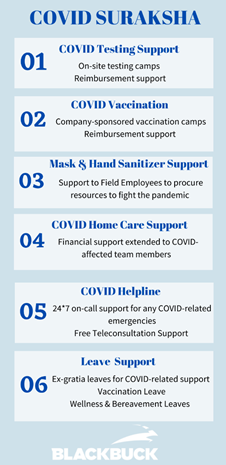 "When Times Change, So Must We"