By Rishabhkumar Uday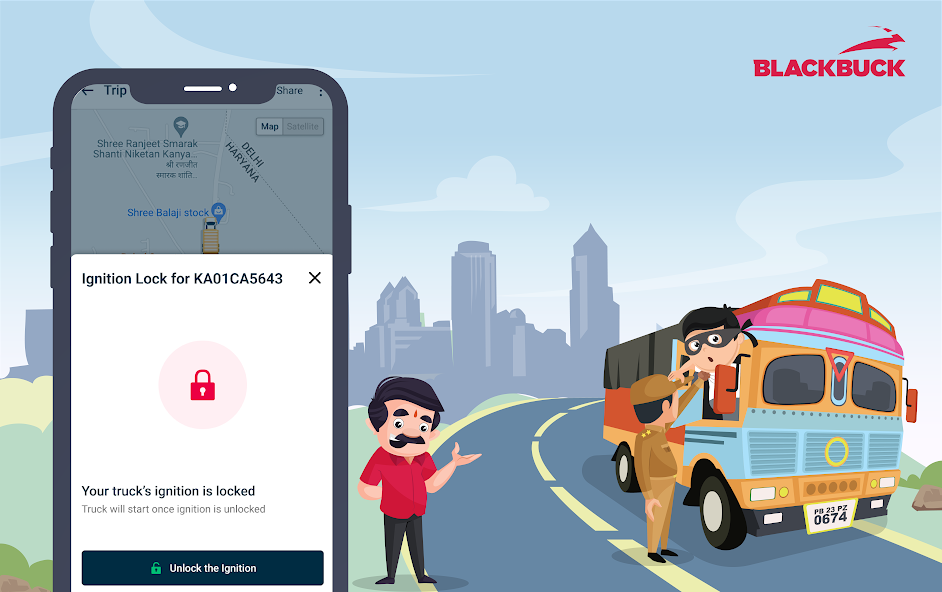 According to Niti Ayog's report 40 lakh + trucks move around 70% of the domestic freight in India making trucking the main facilitator of the movement of goods and products in the country. Even though it plays a crucial role in the transportation sector, trucking is one of the least digitised industries and faces many challenges: delays, thefts, unloading at wrong locations etc. Ensuring that goods reach the growing consumer base on time, and in the proper condition requires constant technological advancements, especially, in the field of fleet tracking.
For a truck carrying a load worth lakhs, its safety becomes primary for both the truck owner and the transporter. That's where the Telematics commonly known as GPS comes in. GPS for commercial vehicles are specially designed to help the fleet operators track their fleet's location and increase business efficiencies through its various features.
At BlackBuck, our mission is to solve every need of a trucker and we realized for fleet operators, intelligence on their truck movement can be a huge of sigh of relief and also help them make informed decisions.
In this blog, we will take you through the benefits of having a robust telematics solutions and in particular, will throw light on our 'Relay' feature specifically designed to prevent and protect fleet operators from truck thefts.
The many facets of Telematics
BlackBuck's telematics solutions is tailor-made to help fleet operators to manage his fleet better. It enables the fleet operator aka a trucker to keep track of their trucks from loading to unloading points, ensures that safe driving practices are followed and truck thefts are prevented. Here are some of the benefits offered to our truckers -
Tracking of live location of your truck
Minimization of calls to the driver for location updates
Tracking of fuel consumption based on the distance covered
Number of stops and distance travelled during the trip
Notifications of unusual stoppages and lengthy low network periods
Detailed reports of driving behaviors — over speeding, harsh braking/acceleration/cornering etc.
Not just another GPS!
GPS devices in its existing avatar in the market has its limitations and they aren't really customised for Commercial Vehicles. BlackBuck understanding the need for customisation and wanting to bring value addition to a trucker's life, brought in a more holistic approach. We added intelligence layers that has its own set of secondary features making it a double threat to all kinds of 'buri nazars'. One such essential feature is Theft Protection (Relay) Device Controls and Installation. Thefts of in-transit trucks carrying loads are a major reason why many truck owners are wary of sending their trucks on new routes. Even with the GPS device installed, the most they can do is track their trucks and call drivers for any unusual activities they notice.
But with the added Theft Protection (Relay) layer, a user can switch off the ignition of the truck from our app itself, making it a key and must-have feature in preventing truck theft.
What is a Theft Protection (Relay)?
It is a device that is fitted into a truck for its ignition to be locked or unlocked (through the app) by the user. The user, in this case, is a Truck Operator. Theft Protection (Relay) is only useful if the truck has a GPS. The user finds out the location of the truck through the GPS and decides when he wants to lock/unlock the ignition. BlackBuck's telematics solution offers a trucker both the GPS device and an added protection layer through Relay.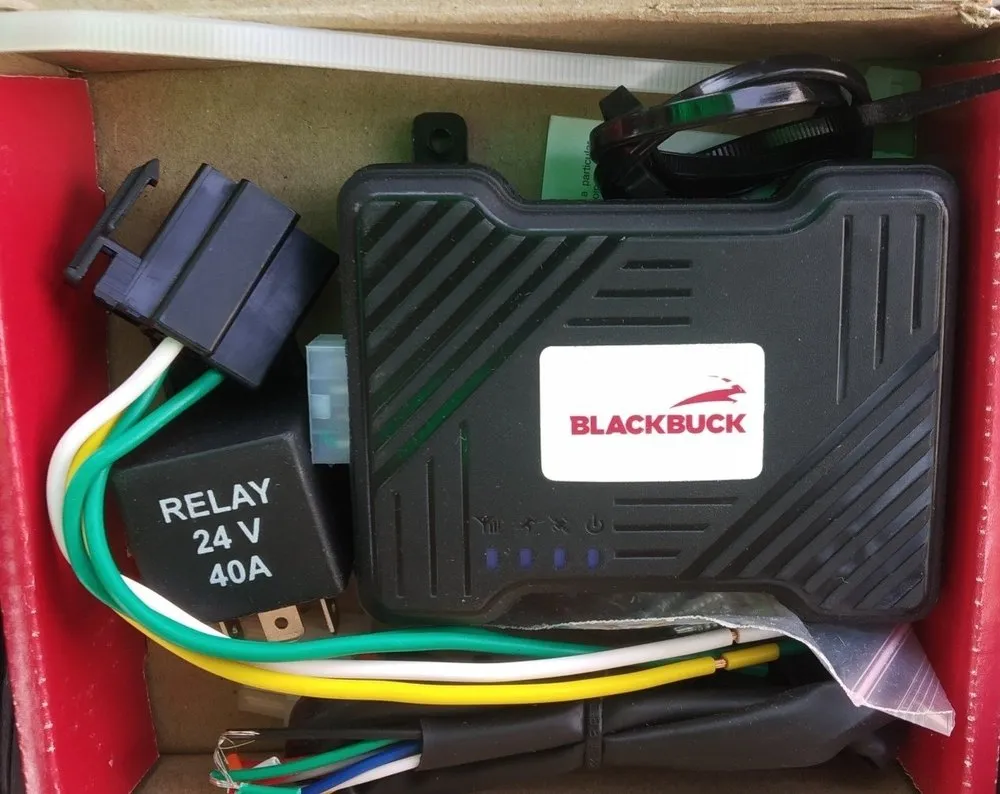 Why is it important?
Theft Protection (Relay) acts as a security feature in possible cases of vehicle/load thefts. When trucks are parked in remote locations or have not moved in a long time, the truck owners can lock the ignition from the app and secure the trucks.
How does Ignition Lock/Unlock work?
Once the user locks the ignition of a truck via the app, one cannot start the truck manually (key insert and turn to start). The only way the truck will start again is if the user on the other side unlocks the truck through the app.
Case Study
To demonstrate the critical role the Relay feature can play in preventing a theft, let us simulate a scenario for you:
Mohanlal is a small fleet operator in Kerala who owns three trucks. He also has three permanent drivers who have been working for him for over 7 years. Mohanlal has been in the business of trucking for the last 15 years and until 2 years ago was largely running his operations traditionally with barely any digital interventions. Cut to 2022, thanks to the digital push during the pandemic, he now has warmed up to smartphones. He extensively uses BlackBuck's telematics solutions. Today, all three of Lal's trucks are fitted with BlackBuck GPS and Relay, he has access to monthly reports of the driving patterns and monitors each of his truck's movement on his phone.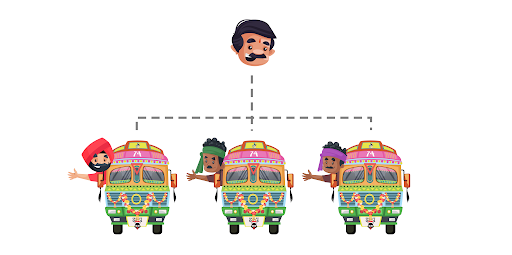 One day, one of Mohanlal's loaded trucks was on its way to Hyderabad from Jaipur. On the second day of the trip, when the driver had parked the truck at a resting spot for the night, a thief conspired to steal it.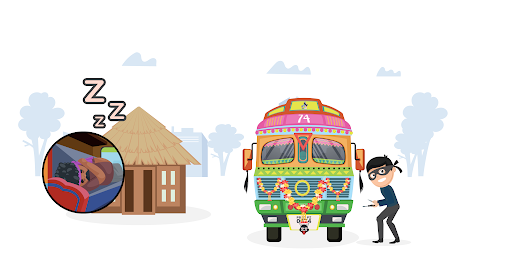 Fortunately, since Lal had the Relay device fitted with his GPS, he was able switch off the truck's ignition remotely through his phone whenever there was a prolonged period of stoppage. So, when his driver stopped at the resting stop, Lal by default activated the Relay feature. When the thief tried to start the vehicle multiple times he was unable to do so, leaving him baffled.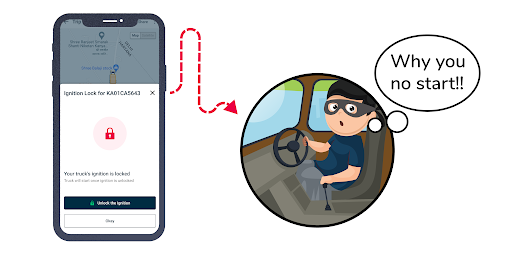 Eventually someone noticed the thief on the truck and alerted the driver. The thief was caught and handed over to the police.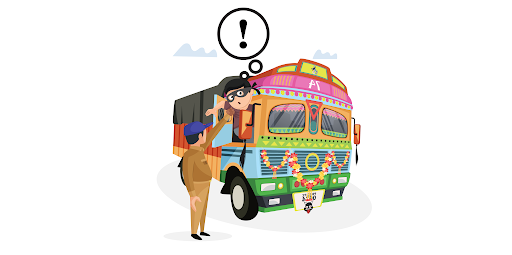 "Thank God I had the Theft Protection Device installed in the truck. Every time the driver parks the truck at night, I switch off the ignition from my app. This way, I know no one can steal my truck." says Mohanlal
Trucks carrying goods are highly vulnerable to thefts. The incident described above is extremely common than one might think and the cost of losing a truck along with goods can put a trucker in debt for life and sometimes even out of business. To be able to control and protect the truck anywhere, anytime is a game-changer for a small fleet operator in India.
It is because of this that today, 1 in 5 trucks in India use BlackBuck's Telematics Solutions. The GPS device coupled with the Relay feature is helping lakhs of our truckers keep a close eye on their trucks and its safety. However, we have barely scratched the surface and we have been constantly improving our offerings and product design based on the engagement and user behaviour.
In our next and final installment in the telematics series, we will take you through at greater lengths about what went behind designing the Relay feature on the app, how does a user (fleet operator) interact / engage with this feature and how we have been improving user experience.
To be continued....